This is new service/feature I will be trying
Packages will be taking the place of horse leasing. As Leasing has been geared to the beginners and potential new horse owners. Prices are monthly. 
Care and Control MAYBE included in the memberships if there is a want for them. 
Events are your choice of the event you want to attend as each event will have a theme. Example: lunging, how to care for the horse, fun learning games of horse parts, saddle and of course more safety. 
Single person/single parent with 1 child (more children can be discussed)
Explanation on the chart. 1st lesson can run about 2hrs. I go over leading safety, riding and horse behavior. 
Rides with NO lesson. You are able to ask questions and have some supervision. There just won't be a planned out lesson. 
We do ask if you are wanting to take your child out of the round pen they are on lead rope.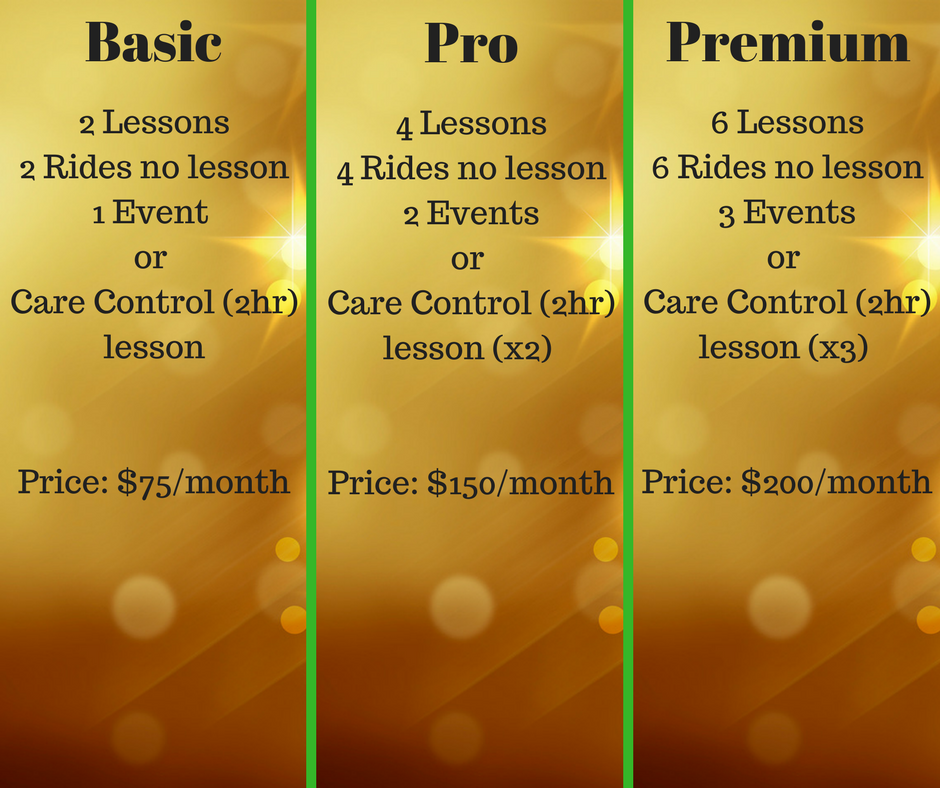 Below: Family Package
Basic: 2 Lessons are group lessons
2 Rides are not lessons however there is a person who can help you and answer any questions. Group lessons can last up wards of 2+ hrs